Everyone has influence
No matter where your influence is — in your family, school, work or church — you are invited to join 405,000 of your peers to learn how to maximize it.
The Global Leadership Summit is your opportunity to access a wealth of leadership insight from a world-class faculty ready to equip and inspire you—no matter where you have influence.
When you grow in your leadership and use your influence for good, you can strengthen your relationships, maximize the impact of your church, business or organization, or even ignite transformation in your community!
Join us in a movement of more than 420,000 people learning together in 124 countries this year.
The Global Leadership Summit is your two-day infusion of fresh ideas, actionable concepts, leadership principles and heartfelt inspiration.
We've convened a unique group of 15+ world-class faculty who will share their distinct perspectives, inspiring and equipping you with practical skills you can apply right away.
Topics our faculty will dive into this year include: 
Breaking free from the lies we believe about work
Becoming more agile and inventive
Identifying five permissions to multiply your time
Overcoming fear and problematic power dynamics in teams
Leveraging science-based research to increase connection opportunities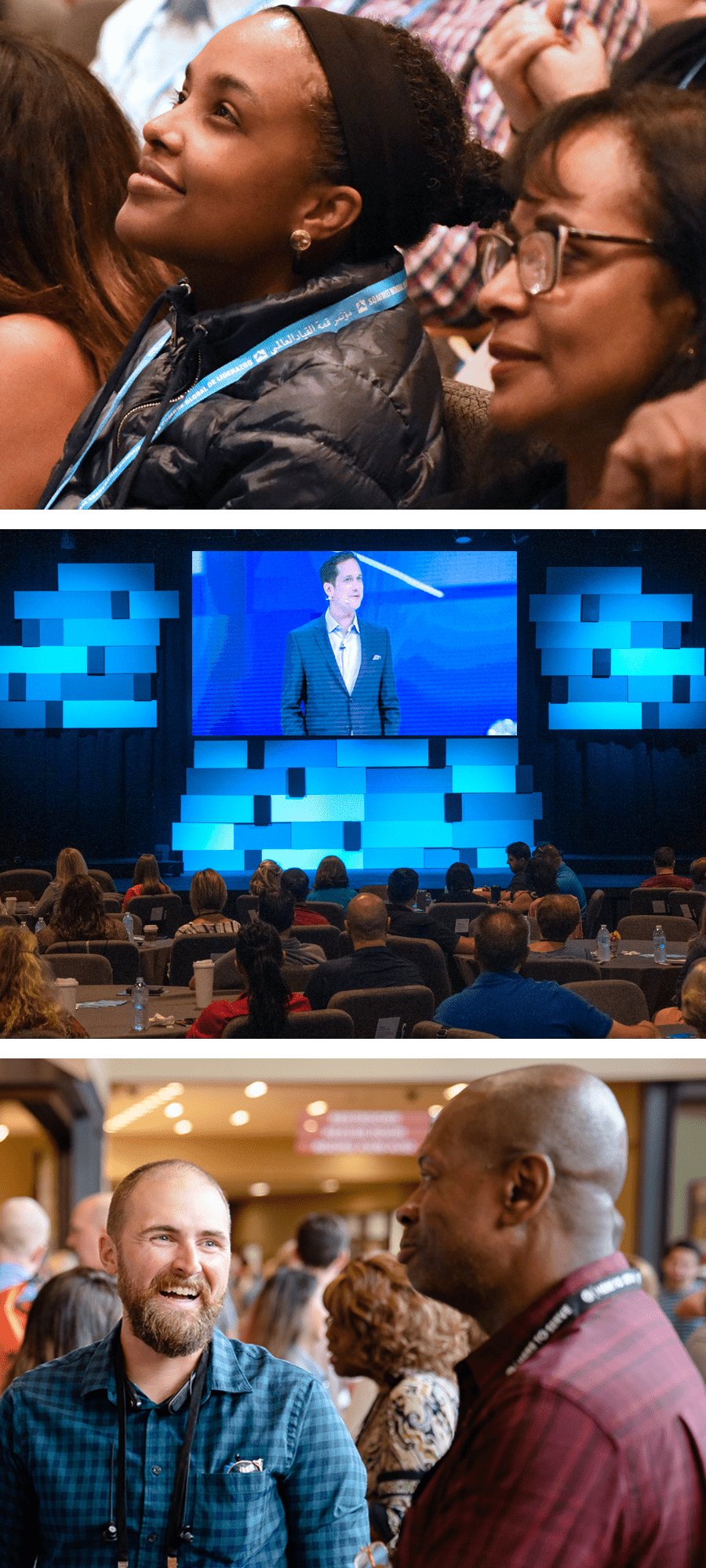 Craig Groeschel
United States
Amy Edmondson
United States
Beth Comstock
United States
Marcus Buckingham
United States
Invest in Yourself and Grow Your Influence: Attend the Summit at a Premier GLS Site
When it comes to leadership development we all have good intentions, but distractions abound. Yet, research says learning happens most effectively in community…a team setting. That's why we partner with 1536+ sites in 124 countries to bring the Summit to your local community. In fact, we work year-round with Premier GLS sites to ensure your Summit experience is the best possible for you and your team.
Our Premier GLS site partners are committed to creating a world-class environment that enhances your Summit experience in the following ways:
Distraction-free development for you and your team
Impact your local community by gathering with other like-minded influencers
Experience the world-class event through state-of-the-art technology in a team-friendly, welcoming environment
Additional benefits vary by location—e.g. breakout rooms available for teams; special seating provisions; in some venues on-site lunch available
Why Attend GLS?
For almost 25 years, the Summit has proven to produce compelling outcomes* for attendees.
*Independent research conducted by Excellence in Giving based on repeat Summit attendee data.
feel improved teamwork, increased job satisfaction and productivity
cited concrete ways their supervisor became a better leader
were inspired to impact their community
gained courage to lead despite opposition
"Being at the Summit, I gained confidence that I was going in the right direction. The Summit helps people leave their comfort zone, believe in themselves and act in the name of the Lord!"
Imamalieva, Kazakhstan
"The Summit is shaping me to be a great father, husband, friend, boss and leader for my staff and other pastors."
Eddy, Nicaragua
Register for a Location in North Macedonia
No events available at this time. Please check back soon.
Join the GLS Movement
Leverage Your Influence to Build the Global Leadership Summit Movement…
As someone who has benefited from the Global Leadership Summit, you can leverage your influence to add more momentum to this transformational movement.
There are several ways you could play a significant role:
• Promote the GLS through your network of influence
• Provide financial support to enable others to participate in the GLS
• Join a local GLS organizing team
• Bring the GLS to your community
To find out how you could become more involved in the GLS movement, contact your country's national Global Leadership Summit Steering Committee. Email us at glsinternational@globalleadership.org.